Events
Black History Month – October 2021
Black History Month is celebrated every October as an annual commemoration of the history, achievements and contributions of Black people in the UK.
As part of Black History Month, the Bolton Associates' team joined the "Black History Theatreland" walking tour around the West End.
The tour took us on a visual journey capturing the beautiful architecture of multiple well-known venues, whilst learning the histories of numerous black men and women who have performed in London.
The tour started by addressing Blackface; the term used to describe white actors wearing black make-up to play black characters, and often negatively.  Laurence Olivier played Othello in the 1960s, he was chosen over accomplished black actors of the time, and The Black and White Minstrel Show (which saw white actors encouraging racial stereotypes), popular on the TV in the 1970s, was still being perpetuated in theatres right up until 1987.
We learnt that Greene King pubs, founded in the early 19th Century and seen across London and the West End, had historic links to the slave trade.  Founder Benjamin Greene was a slave owner on sugar cane plantations in the West Indies, and was critical of those seeking to abolish slavery.  Greene King group has since publicly apologised for the group's links to slavery, and pledged to donate to BAME charities.  The Garrick Arms adjacent to the Garrick Theatre on Charing Cross Road and The Salisbury Pub next to the Noel Coward Theatre on St Martins Lane, are two examples of Greene King group pubs passed on the tour.
Our guide educated the group on numerous foreign born black men and women, who achieved success, pretty much against the odds, in the UK.  The bare knuckle boxer and possible former slave Tom Molineux, arrived in England in the early 19th century, and became notable for his fighting skills, eventually becoming a business owner in London.  A plaque, commemorating Tom's friendship with a former white opponent Tom Cribbs, is on the wall outside the Tom Cribbs pub near Leicester Square.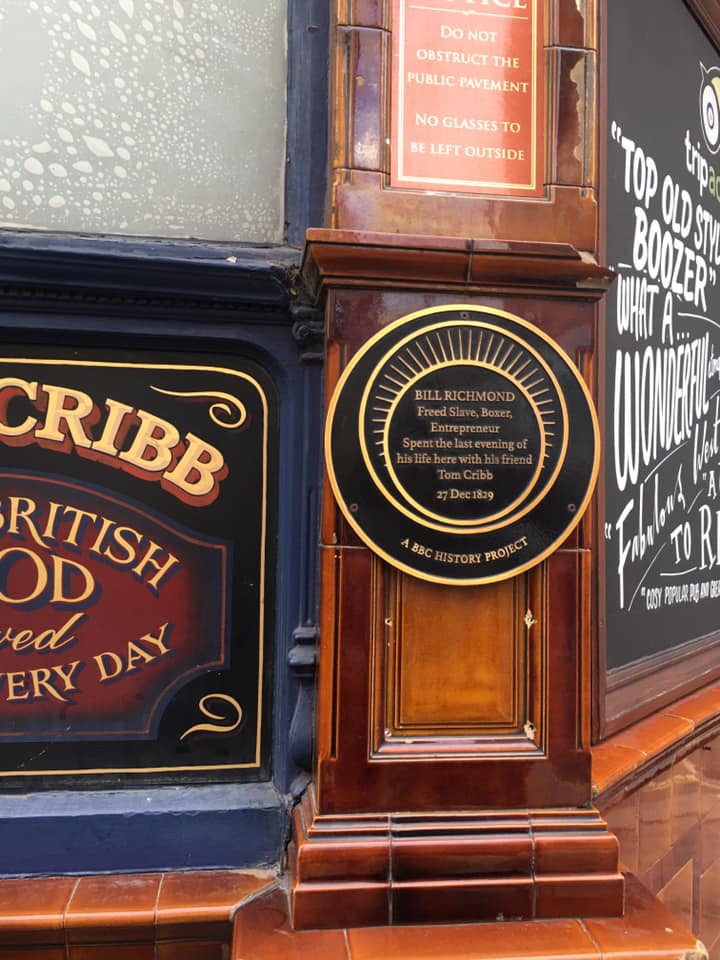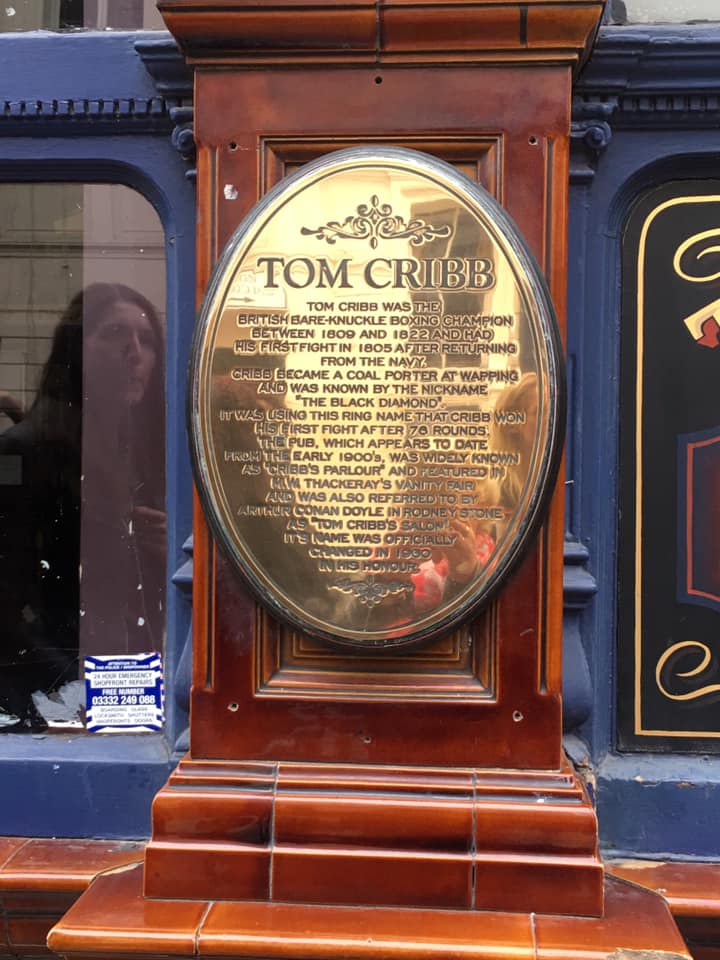 The beautiful Josephine Baker –– an American born French entertainer, French Resistance Agent and civil rights activist, was as famous as Beyonce in her time.  She boycotted segregated venues, and performed at Royal Variety Performance at London Palladium in the 1970s.  Paul Robeson was the son of an escaped slave.  Born in the US, he became one of the first black performers to achieve notoriety globally, and was the first black actor to play Othello at the Savoy Theatre in 1930.